Click to View Clinical Trial US & Global Case Studies: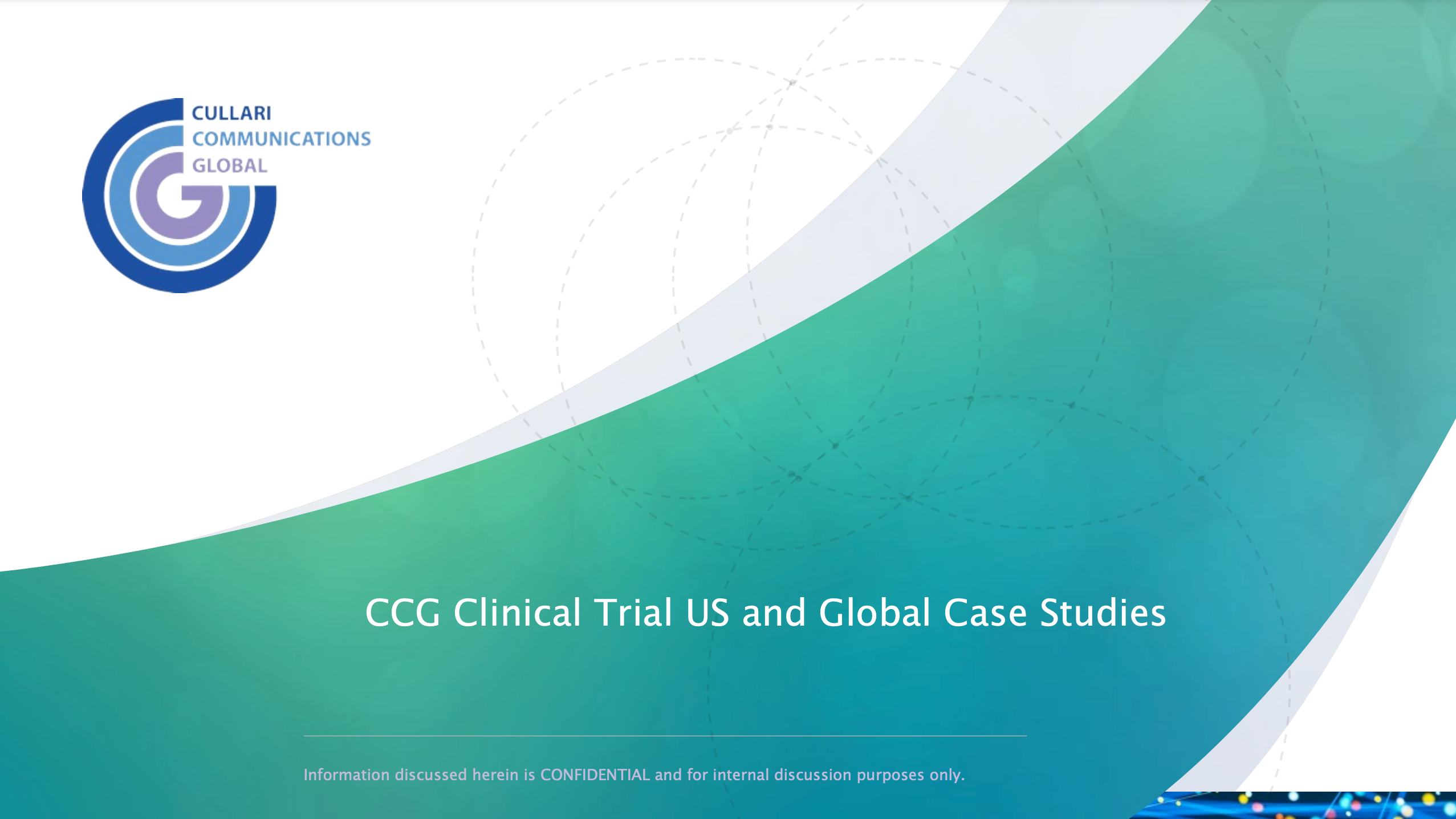 More than two decades ago, Kathi Cullari founded CCG on the commitment of a single client who recognized her superior skills at building relationships, forging strategies, and bringing to life partnerships that prompt priority audiences to listen, consider, and enact positive change.
CCG has long since skyrocketed to the global stage, with senior consultants currently serving a diverse roster of select clients that have one thing in common: a need for comprehensive, world-class stakeholder alignment and engagement services.
Even while experiencing exponential growth, CCG has maintained the boutique qualities that our clients love and have come to expect from us — a personal touch, a customized approach, and unparalleled results from our team, all of whom are senior level and passionate about the work we do.
"What differentiates us in the marketplace? Our people are resilient, our network is agile, and our relationships are deep."
Kathi Cullari, Founder & CEO
Every CCG team member is senior-level and able to serve our clients at the highest level, tactically and strategically. Our diverse professional backgrounds, coupled with our integrated team approach and creative, "can-do" attitudes, ensure we can can meet our clients' needs and exceed their expectations.
Strategists & Subject Area Experts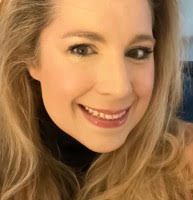 Elizabeth Bates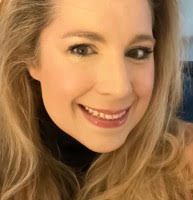 Elizabeth Bates
Clinical Trials and Facilitation
Elizabeth is an industry veteran that brings over 20 years of dynamic cross functional leadership and advocacy development to our clients. Her market access and advocacy background has been vetted by a career built within some of the top pharmaceutical and...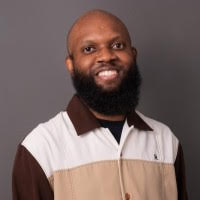 Stephen Graves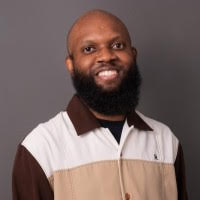 Stephen Graves
Inclusion, Diversity & Equity Expert
As a talented and versatile professional, Stephen demonstrates an unwavering commitment to serve others while possessing the attributes of a transformative leader. Stephen has added value and return on investment through his work in Inclusion, Diversity, Equity &...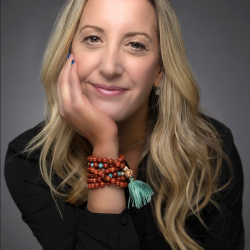 Rachael Schwartz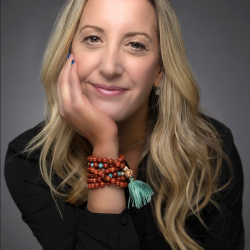 Rachael Schwartz
Healthcare Communications Specialist
Rachael Schwartz has spent 25 years dedicated to healthcare communications, with extensive experience working with global biopharmaceutical companies. Over the last decade, Rachael has been immersed within long-term roles at leading pharmaceutical companies where she...
Our Reach
Headquarted in Hershey, Pennsylvania, CCG is anchored and engaged in projects with our clients around the world.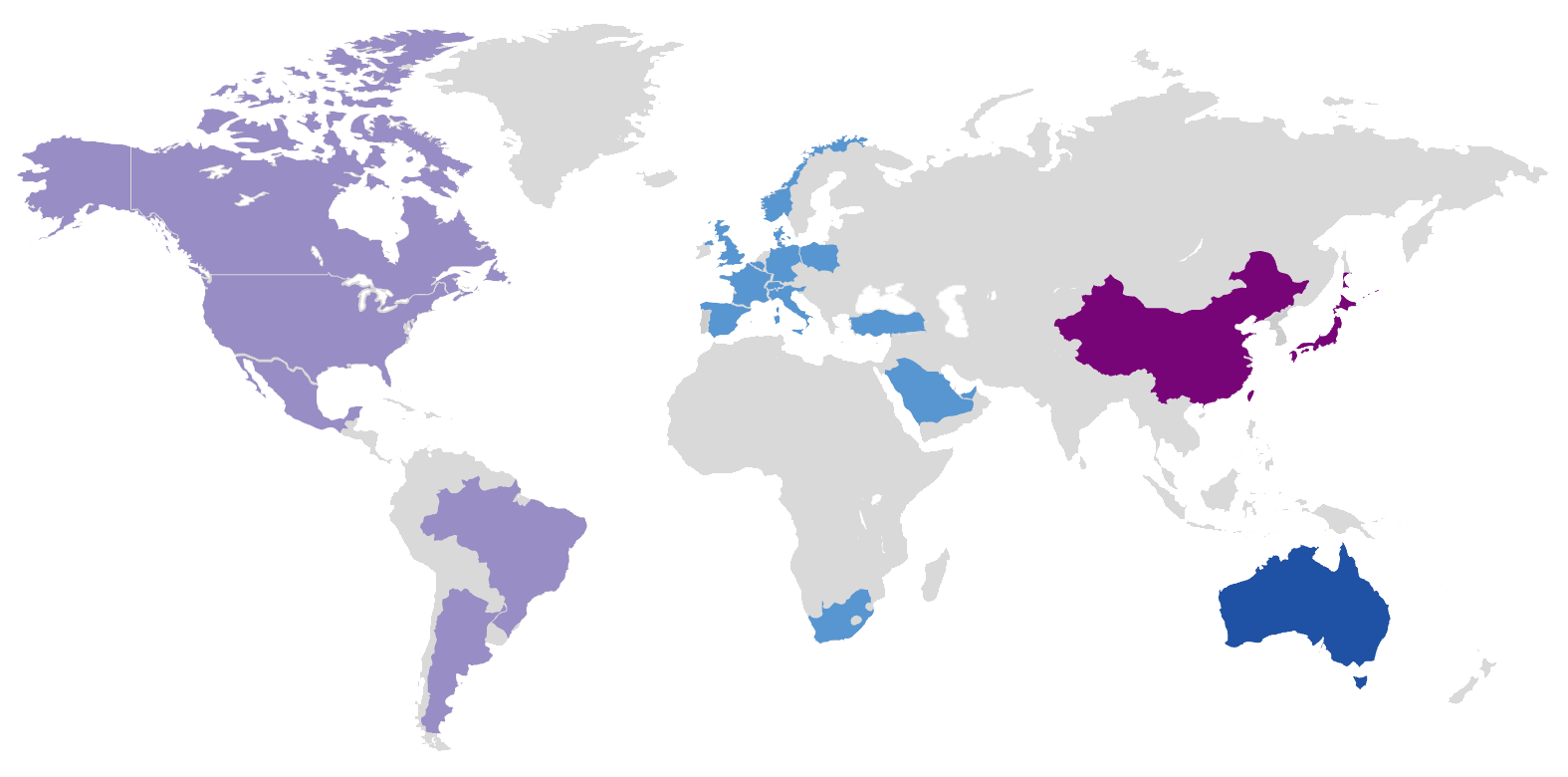 "I don't think in my history in the Assembly, I have ever had a bill that garnered as much support as this bill."

Corporate
Advocacy Function Building
Executive Engagement
Insight Gathering
Advisory Boards
Listening Sessions, Panels, Audits
Social Media Monitoring
Stakeholder Mapping
Environmental / Landscape Assessments
Stakeholder Engagement
Consensus Building
Mobilized Change Campaigns
Legislative & Policy Advocacy
Traditional and Social Paid Media
Traditional and Social Media
Comprehensive Media Relations Services
Complete Suite of Digital Tools (see list)
CCG has deep ties to specialized areas in the healthcare space, and is ready to provide the needed insight and expertise for your specific needs.
Biopharmaceutical Industry
CCG has 22 years of experience representing clients in the biopharmaceutical industry. This is a highly specialized area of CCG focus — we understand the industry's issues, lingo, and unique needs and challenges. In particular, CCG is a leader in helping companies to optimize their patient advocacy functions and strategically plan and tactically execute on comprehensive stakeholder engagement with a vast universe of external individuals and organizations.
Oncology
A SPECIALIZED CCG FOCUS
As oncology product development accelerates at an unprecedented pace, complex challenges around patient-provider engagement — as well as reimbursement and access barriers — are rapidly and permanently changing the landscape and rules of engagement.
Safely, affordably, and effectively delivering truly innovative treatments to patients requires dynamic integration of the patient voice across the continuum of product development and delivery.
In response, CCG's Precision Oncology Advocacy Team provides our oncology-focused clients with current, expert and customized consultation to develop and implement innovative strategies that create meaningful outcomes.
Our Precision Oncology Advocacy Team members are senior-level oncology strategists with a minimum of 15 years of experience in their respective fields, including stakeholder relations, communications, psychosocial oncology, advocacy engagement, government relations, healthcare, non-profit management, marketing, public relations and social media communications.
CCG's Precision Oncology Advocacy Team ensures world-class, high-integrity advocacy relations that unite the patient voice with your business goals.
Precision Oncology Advocacy utilizes an integrated approach to create transformational advocacy strategies through:
Customized strategic solutions that foster goal alignment internally across the business
Design of innovative advocacy relations infrastructure and standard operating procedure (SOP) optimization
Efficient and effective utilization of resources (fiscal, personnel and other assets)
Targeted external stakeholder engagement and environmental shaping
State and federal policy shaping and support
Internal advocacy relations management
Elevation of the Advocacy Relations function across the business — integrating the patient voice into pre-launch, launch and post-launch market strategy
Impact Measurement and internal communications — Identifying meaningful metrics and positioning value across the business
Rare Disease
The rare disease space is unique, and patient and caregiver involvement and input are necessary to achieving higher drug development success rates, new therapeutic options, and improved health outcomes. In spite of this, addressing the tremendous unmet need in rare disease remains compounded by a continued lack of multi-stakeholder coordination, alignment, and collaboration.
CCG is perfectly positioned to be your firm of choice for developing stronger partnerships between industry and nonprofit patient advocacy groups; between regulators, payers, and drug developers; and between patients, families, and caregivers. Working with our specialized R.A.R.E (Ready, Aligned, Responsive, and Educated) Engagement team, you will immediately benefit from our 20-plus years of hands-on experience.
CCG's R.A.R.E. Patient Engagement Team will support your development and implementation of a comprehensive rare disease advocacy strategy that serves as a connection point between the patient community and the company; raises awareness of a disorder and possible therapies; facilitates a free flow of information; helps to discover and address patients' unmet needs, and creates an environment receptive to innovative solutions to improving health outcomes.
Our insights separate us — and our clients — in the highly sensitive and specialized rare disease space:
Orphan drugs face many market access hurdles due to their small target patient populations. Access to patient data and recruitment for clinical trials is a challenge and, at times, results in a lack of safety and efficacy data
Real-world perspectives can significantly enhance the value story of any innovative drug.
The brand experience isn't limited to the treatment; it includes the client's interactions with the patient and caregiver community as a whole.
Building and, more importantly, sustaining trusted relationships with key stakeholders across the rare disease ecosystem is critical from the earliest stages of drug development.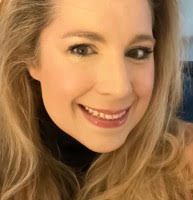 Elizabeth Bates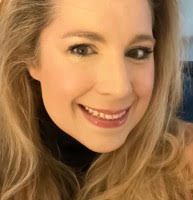 Elizabeth Bates
Clinical Trials and Facilitation
Elizabeth is an industry veteran that brings over 20 years of dynamic cross functional leadership and advocacy development to our clients. Her market access and advocacy background has been vetted by a career built within some of the top pharmaceutical and biotech companies to include Roche, Genentech and Lilly. Elizabeth has experience bringing more than 30 breakthrough products to market across a variety of segments including rare disease and specialty. Her passion for building pathways to optimize outcomes for patients and providers is deeply rooted in her commitment to deliver effective patient centric market strategies for companies both large and small.
She is a skilled communicator and experienced community facilitator for peer driven dialogues that place patients and caregivers at the forefront of shaping clinically meaningful research objectives and effective post launch market strategies. Elizabeth has designed, recruited and facilitated a variety of engagement programs tailored to uncover and address the unique unmet needs of rare disease patient communities locally, nationally and even globally.
Elizabeth specializes in patient advocacy engagement, launch readiness and cultivating key stakeholder alignment to drive the results that matter most to the patients they serve.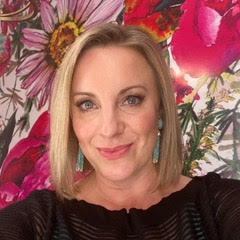 Laura Dimmitt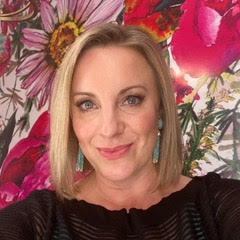 Laura Dimmitt
Laura is a highly experienced patient advocacy professional with a specialized background in oncology that encompasses solid tumors, breast, esophageal, liver, lung, lymphoma, melanoma, neuroendocrine tumors, pancreatic, pediatric, uveal melanoma, squamous cell carcinoma, and testicular. She is an innovative and strategic thinker adept at providing direction and vision for senior management and cross-functional teams. Laura possesses strong relationship skills and an ability to work closely with both internal and external stakeholders to ensure both business objectives and the needs of the patient are being met.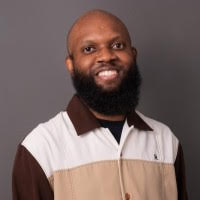 Stephen Graves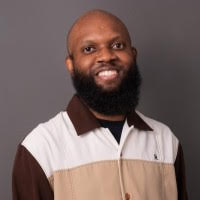 Stephen Graves
Inclusion, Diversity & Equity Expert
As a talented and versatile professional, Stephen demonstrates an unwavering commitment to serve others while possessing the attributes of a transformative leader. Stephen has added value and return on investment through his work in Inclusion, Diversity, Equity & Accessibility. His areas of expertise include facilitation, strategic planning, project management, education/training and performance improvement. Additionally, he has shown dedication to clients and team members in successful completion of projects and initiatives involving language access, people analytics and data reporting, employee resource groups, and cultural humility and diversity training. He has previous healthcare experience working on and leading Inclusion, Diversity, Equity & Accessibility efforts at the Medical University of South Carolina (Charleston, SC), Novant Health (Charlotte, NC), and the University of Vermont Medical Center (Burlington, VT). Understanding the power of the "collective intellect", Stephen is a compassionate collaborator who promotes team-based work in his pursuit to cultivate a sense of belonging for all and improve the lives of others. Stephen completed his Masters in Health Administration at the Medical University of South Carolina and holds an Executive Certificate in Diversity, Equity, & Inclusion from Georgetown University.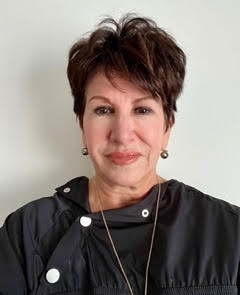 Kathi Cullari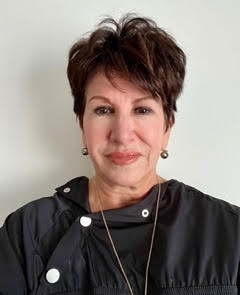 Kathi Cullari
Founder & CEO
Following two decades of government, trade association, and private-sector experience, Kathi founded CCG in 1997 with the mission of better unifying and representing the patient voice to policymakers, media, and other key audiences. She quickly cemented a robust client base and a stellar reputation for helping companies to establish deeper relationships and more meaningful collaboration with the patient advocate and broader stakeholder communities.
Under Kathi's leadership, CCG has grown into a global leader in stakeholder engagement while remaining dedicated to its core mission of delivering the patient voice to important discussions that positively impact access, care, and health outcomes.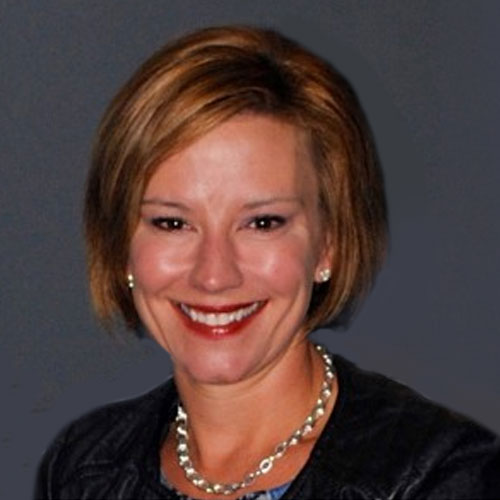 Jenifer Wagner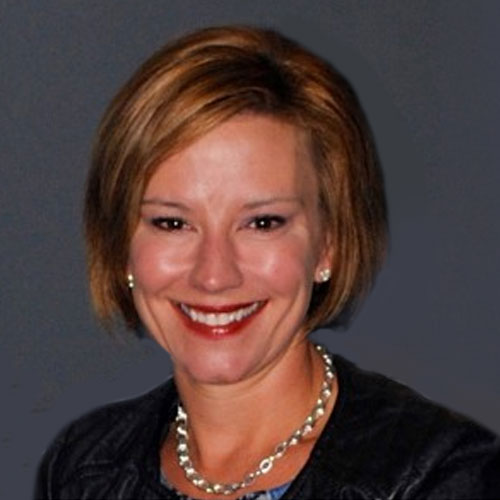 Jenifer Wagner
Jenifer has been with CCG for more than 20 years and is a skilled strategist for CCG clients. She also serves as the firm's COO, overseeing team coordination, talent acquisition, and quality assurance. Jen began her career inside Pennsylvania state government as press secretary for the Lt. Governor during the Ridge administration. Prior to joining CCG, she also worked for GlaxoSmithKline as a state government affairs manager covering a multi-state region.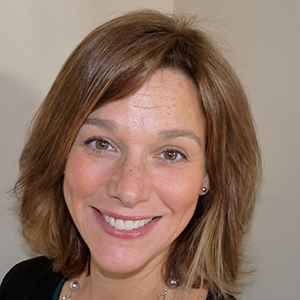 Michelle Gillespie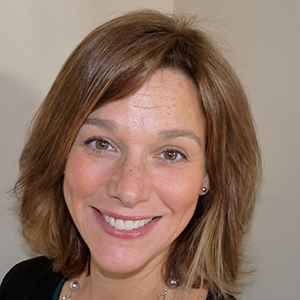 Michelle Gillespie
Michelle has more than 25 years of proven consulting experience in public relations, public affairs, and stakeholder engagement. She is a skilled strategist with a track record of devising successful national and state stakeholder alignment campaigns around access to care and broader healthcare issues on behalf of a wide range of clients.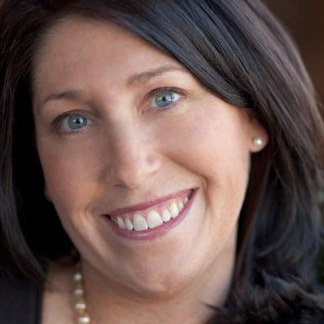 Tiffany Nagle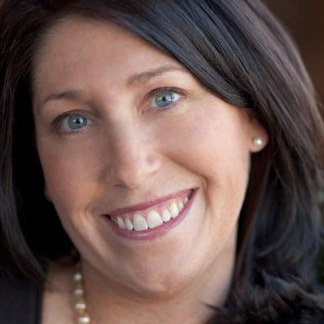 Tiffany Nagle
Tiffany's experience in non-profit senior management at both the American Diabetes Association and American Cancer Society fully prepared her to excel in the consulting world. With more than two decades of experience, Tiffany manages several rare disease projects, delivering measurable outcomes to achieve public policy, business, and reputational goals.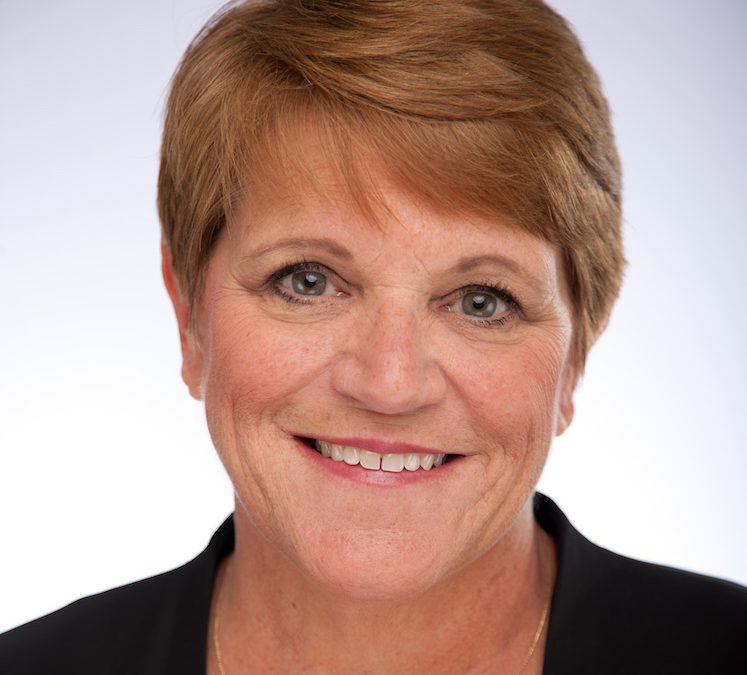 Victoria Kennedy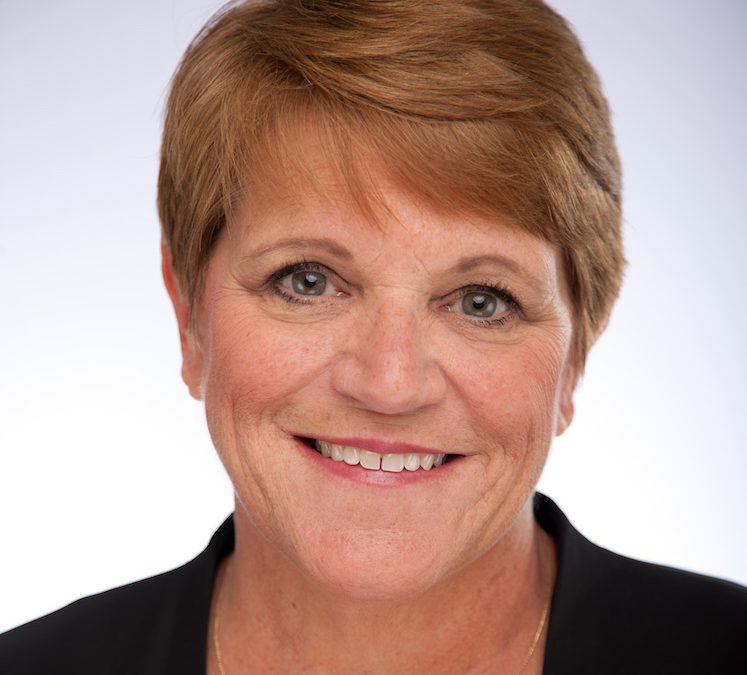 Victoria Kennedy
Vicki helps CCG clients to deliver cutting-edge oncology care by devising and implementing patient engagement strategies that help define patient value, improve quality of life, and enhance health outcomes. A licensed oncology social worker, Vicki previously served as Vice President of Program Development & Delivery for the Cancer Support Community (CSC) where she was responsible for development, delivery, and quality assurance of CSC clinical programs worldwide.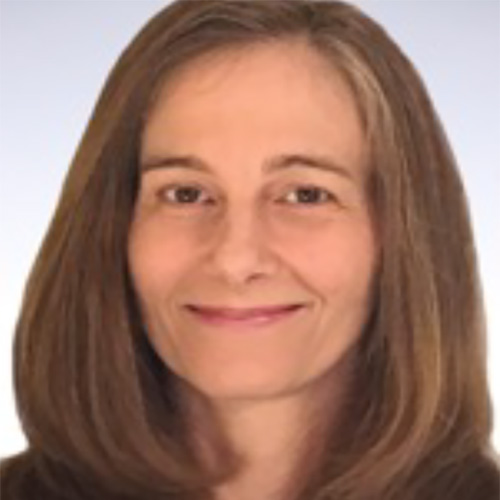 Susan Manns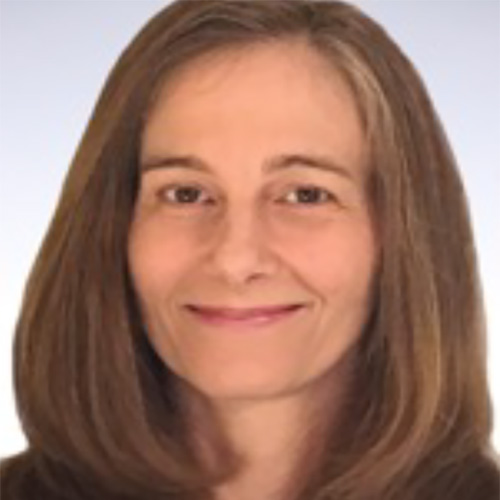 Susan Manns
Health Policy
Susan Manns provides CCG's clients with Health Care Policy Strategy. She researches and analyzes policy issues and then provides clients with strategic recommendations and valuable resources to manage and advance their health care priorities. Susan has spent over 25 years in the health care industry and brings a valuable and diverse range of experience. After gaining practical knowledge and insights as a pharmacist, Susan obtained a master's in public health degree focused on health care policy, communications, and education. Over the past 20 years she has enjoyed working in different policy roles for national associations, such as NACDS and PhRMA, as well as holding influential positions with large pharmaceutical and biotechnology companies.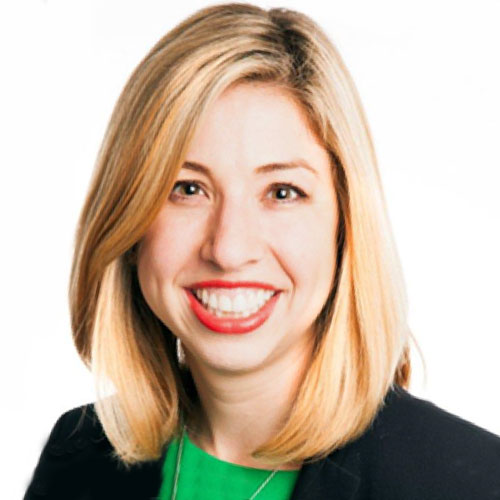 Jayme McCormick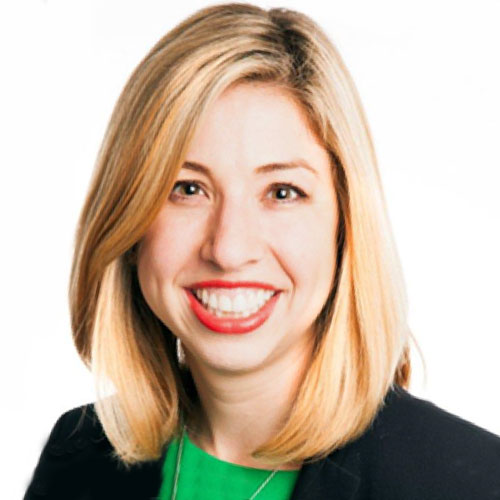 Jayme McCormick
Jayme develops and executes communications strategies across advocacy and stakeholder engagement, disease awareness, corporate reputation, issues management and product communications. Her experience spans the public, private and non-profit arenas. Jayme now resides in London, where she leads global programme implementation for industry-leading pharmaceutical clients.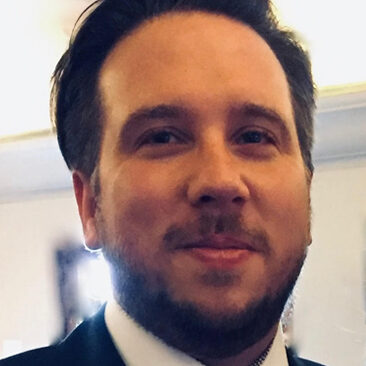 Steve McCormick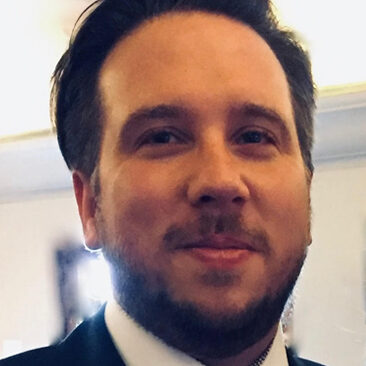 Steve McCormick
As an award-winning broadcast journalist and news producer, Steve McCormick has over 25 years of experience. After almost 20 years with BBC News, Steve joins CCG as a successful media strategist with a proven track record of devising and delivering engaging and creative content to both global and local audiences. His multi-media skills bring an imaginative approach to communicating the most complex and important of messages. Having worked at the heart of some of the busiest and best newsrooms, production houses and broadcasters, Steve is now dedicated to offering CCG clients his editorial vision and media content strategy and development.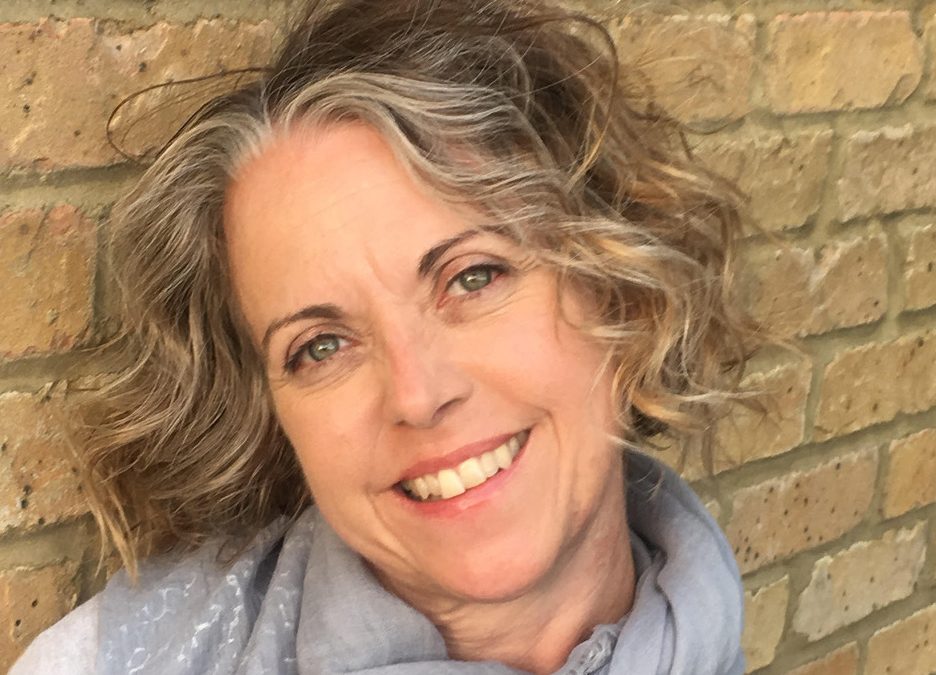 Jennifer Garratt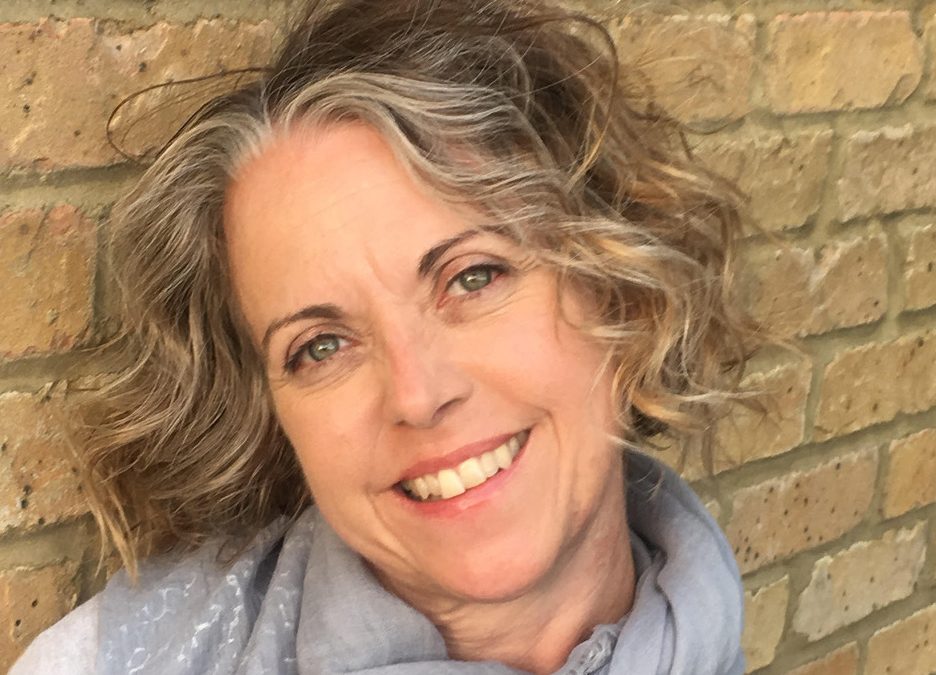 Jennifer Garratt
Jennifer has worked in healthcare communications for over 20 years. She has worked across global, pan-European and UK accounts in a wide range of therapeutic areas. Jennifer has created many corporate and internal programs for a range of pharmaceutical and biotech companies. She has a Pharmacology BSc from Leeds University and a PhD in Neuroscience.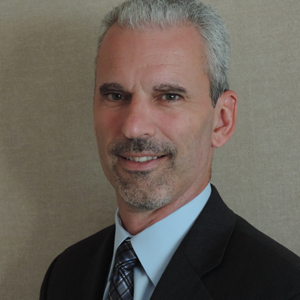 George Guido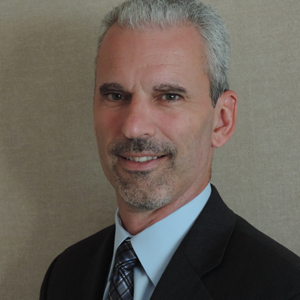 George Guido
With over 30 years of experience, George drives fully integrated national and international stakeholder engagement, public affairs, PR, advocacy, and communication campaigns, including projects in the Middle East, Asia, Africa, and Europe. George held the position of U.S. Alliance Development and Global Stakeholder Relations with AstraZeneca Pharmaceuticals for eight years. He also led worldwide healthcare and public affairs constituency relations for Burson-Marsteller for more than a decade.

Nick James

Nick James
Nick has worked extensively in providing multi-country media and public relations consulting services in ethical and consumer healthcare. He has nearly 20 years of experience and business contacts in advocacy, journalist, and high-level media, across several therapeutic areas. Based in London, Nick collaborates with a wide range of stakeholders and advocacy groups across Europe and globally.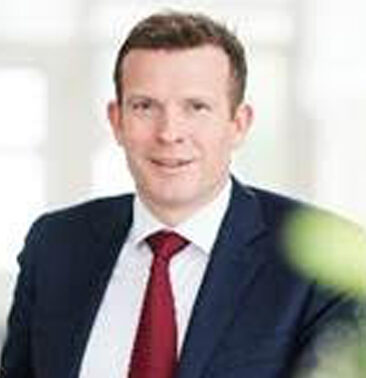 Tom Parker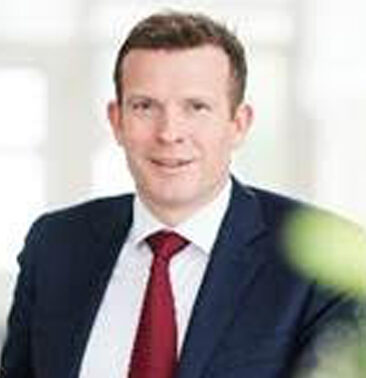 Tom Parker
Tom brings over 20 years of experience to CCG with extensive knowledge of European public policy and the wider corporate affairs environment, having spent considerable time building relationships across business and political communities across Europe and around the globe. Tom advises governments, industry associations and blue-chip companies and has a particular expertise with clients in the life sciences sector. He lectures on EU policy and political communications and is an active commentator on European politics, policy and Brexit in the media. Tom speaks fluent English and French.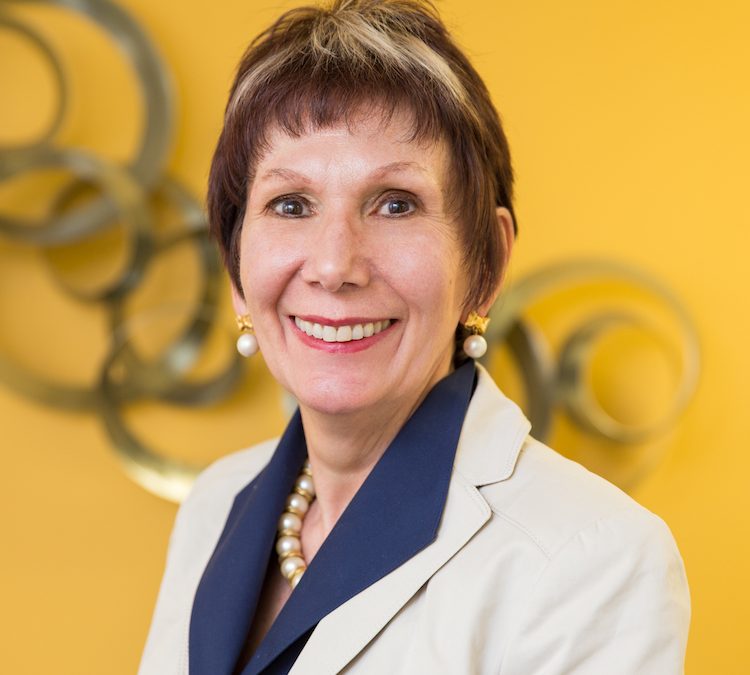 Dyan Alexander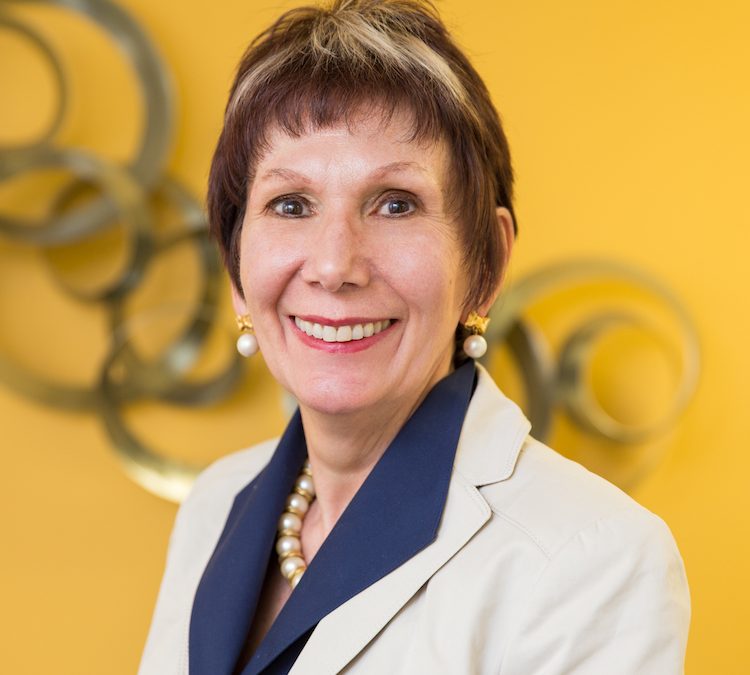 Dyan Alexander
Dyan delivers deep strategic expertise and skilled tactical execution to CCG clients with public affairs priorities. Her 30 years of experience in communications, public policy, legislative and advocacy includes serving as Executive Director for Women In Government and as a government affairs director for AstraZeneca Pharmaceuticals. She has also worked as a journalist with the Associated Press and a political campaign manager.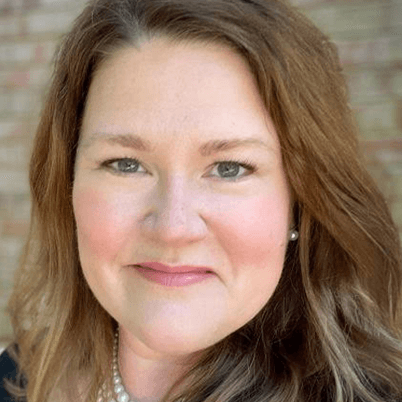 Sarah Jarrett Balog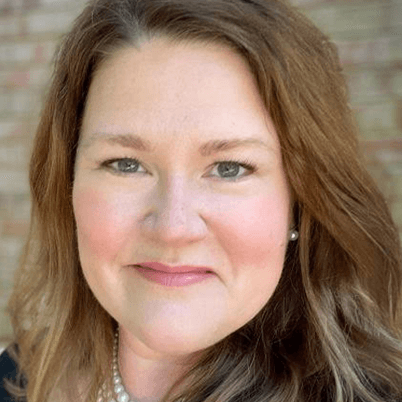 Sarah Jarrett Balog
Sarah is a thoughtful and strategic government relations and patient advocacy practitioner with almost two decades of experience, including six years as a legislative aide on Capitol Hill, two years as a Congressional district director, and over a decade as a health policy expert and lobbyist at the state level. She has served a variety of patient advocacy organizations in regional management roles for both government affairs and advocacy, including the American Heart Association, the March of Dimes, and the Leukemia and Lymphoma Society.
Samantha Darwak
Samantha Darwak
Samantha Darwak joins Cullari Communications Global as (Director of Stakeholder and Media Relations) working to support CCG's state and federal alliance strategy in the Southeast. Darwak brings with her both international and state-based experience working with not-for-profits and advocacy stakeholders such as London's Consensus Action on Salt and Health (CASH) and The Wolfson Institute of Preventive Medicine, where she managed The Blood Pressure UK database and consumer outreach program. She also has broad hands-on experience in state government affairs working closely with the leadership of the Medical Society of the State of New York and The Health Care Association of New York State. In her spare time, Samantha continues to volunteer with many organizations including The Lupus and Allied Diseases Association, Inc., The American Diabetes Association, The MS Society, and The American Cancer Society.
Stephanie Darwak
Stephanie Darwak
Stephanie helps CCG's clients to achieve their objectives in state and federal health policy through comprehensive stakeholder engagement strategies that include coordinated advocacy and media approaches. With over 20 years of experience in ally development and government affairs, Stephanie is well connected with a wide array of health-related stakeholders nationally and throughout the Northeast.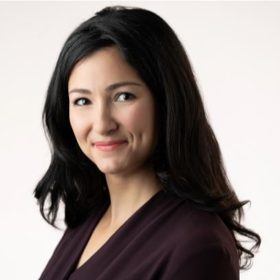 Alix Floyd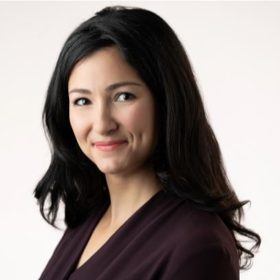 Alix Floyd
Alix drives stakeholder engagement and improves corporate positioning through partnership development, issues and crisis management, and strategic corporate communications. Her 12+ years of experience includes patient advocacy and engagement at Alexion Pharmaceuticals and serving as vice president at a global public relations firm. Alix is based in Washington, D.C.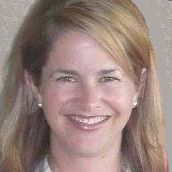 Allison Griffin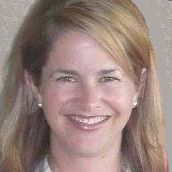 Allison Griffin
Allison works with pharmaceutical and biotech companies, healthcare providers, and healthcare advocacy organizations to impact legislative and regulatory issues at the state and federal levels through fully integrated public affairs campaigns. She previously managed media relations for the Texas Medical Association and worked on the Hill in Washington, D.C. She was named a "Rising Star" by National Journal among Capitol Hill staff members.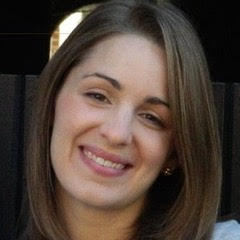 Catie de Montille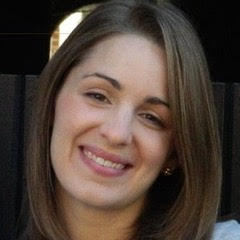 Catie de Montille
Catie has more than a decade of experience in designing, directing, and implementing integrated marketing and communications strategies for a range of corporate, foundation, government, and non-profit organizations.
Prior to CCG, Catie was the Director of Communications at the AB InBev Foundation. She led the effort to align the Foundation's work with relevant UN Sustainable Development Goals, set goals and targets for the Foundation's programming, and worked to raise visibility for the Foundation's public health impacts and contributions. In addition to AB InBev, she has worked with Bank of America, Nike and Unilever, among others.
Catie has previously led the Digital & Social Media practice at a global consulting and technology services company and served as a Vice President at a global public relations firm, where she advised on strategic communications and engagement at the intersection of corporate social responsibility and sustainable innovation.
She has formerly served as a guest instructor at George Washington University. Catie earned her M.Ed. in Organizational Leadership and B.S. degrees in both Psychology and Human and Organizational Development from Vanderbilt University.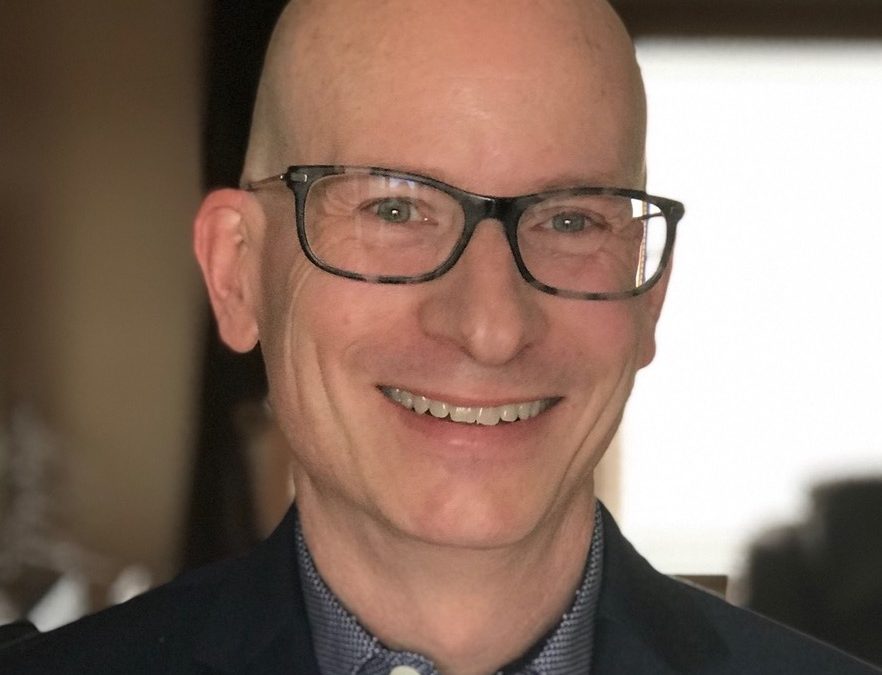 Chris Lato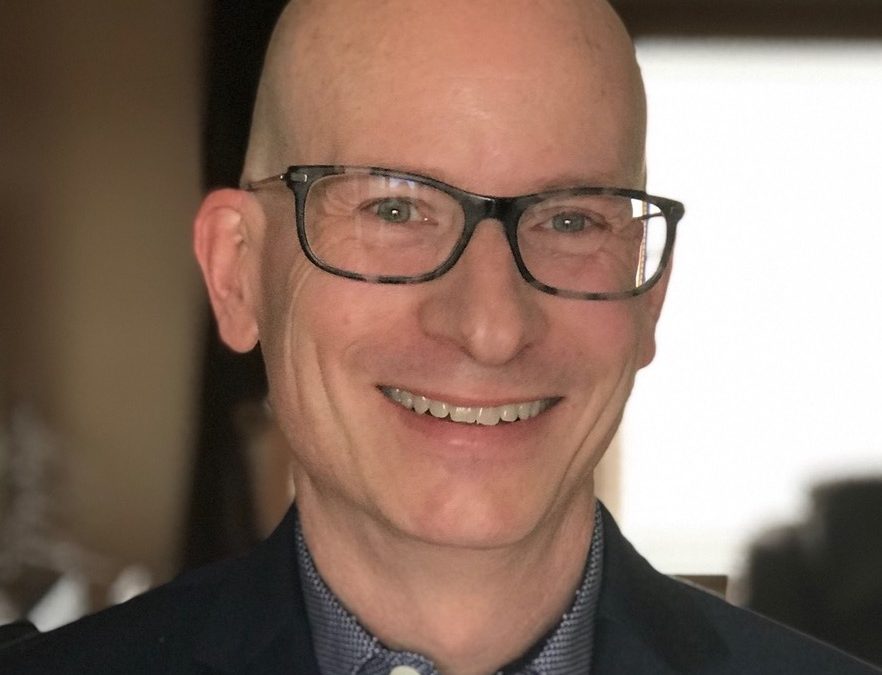 Chris Lato
A strategic communications professional with more than 25 years of experience, Chris's specialties include public/media relations, grassroots and stakeholder engagement, event organization, and marketing campaigns. Chris' experience includes working as Director of Public Relations for AirStrip, a healthcare technology company. He has worked with a host of healthcare, non-profit/charity, and public policy clients. Chris has attained an Accreditation in Public Relations (APR), one of only about 5,000 to receive the professional designation.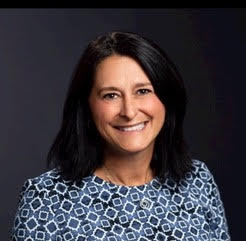 Valerie Nahay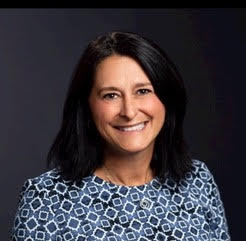 Valerie Nahay
Over the last 20 years, Valerie has worked with biotechnology & pharmaceutical companies to create strategic marketing plans and build commercial infrastructure to launch new products, including those for rare diseases, into underdeveloped markets. Her experience, which includes disease and market awareness, product launch, and life-cycle/new product planning, covers all aspects of product launch strategy and execution, message development, thought leader development, advisory boards, and market research and analytics. Valerie excels at thinking strategically, operationalizing tactics to exceed goals, and ensuring effective cross-functional collaboration.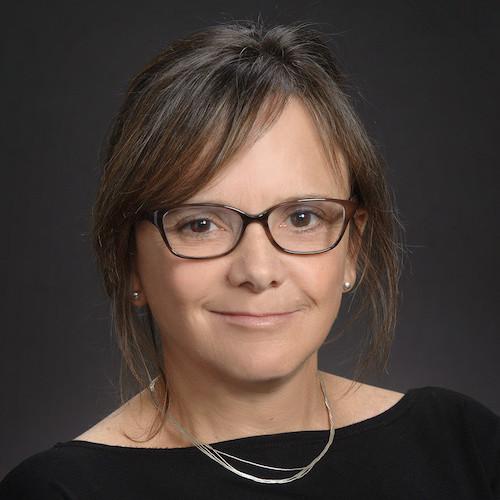 Silvina Martinez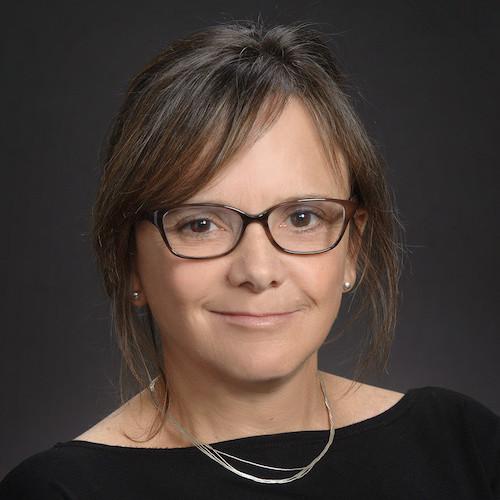 Silvina Martinez
Silvina seeks to build sustainable partnerships with advocacy and community-based organizations, business groups, elected officials and the media. Through long-established relationships in diverse communities throughout California and across the United States, Silvina helps clients cross ethnic and cultural lines to tap into emerging and rapidly growing markets. A former newspaper reporter, Silvina has written in both English and Spanish throughout her career, in Latin America and the United States.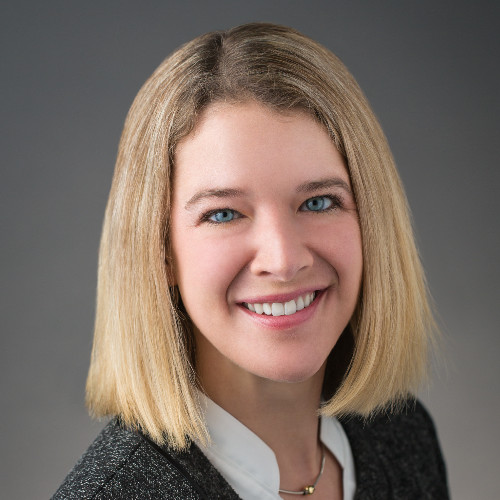 Emily McClure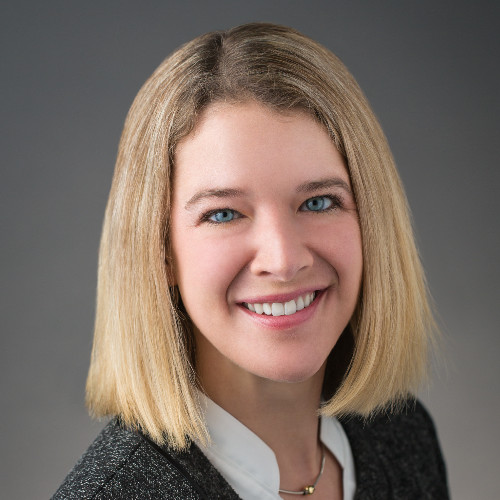 Emily McClure
Emily is a lobbyist, community leader and attorney with experience representing physicians, pharmaceutical companies, and patient advocacy organizations in the statehouse, grassroots movements, and the courthouse. Emily has teamed with policymakers and stakeholders to draft and pass dozens of bills related to healthcare policy. She excels at bringing together diverse stakeholders in support of otherwise potentially divisive healthcare-related issues.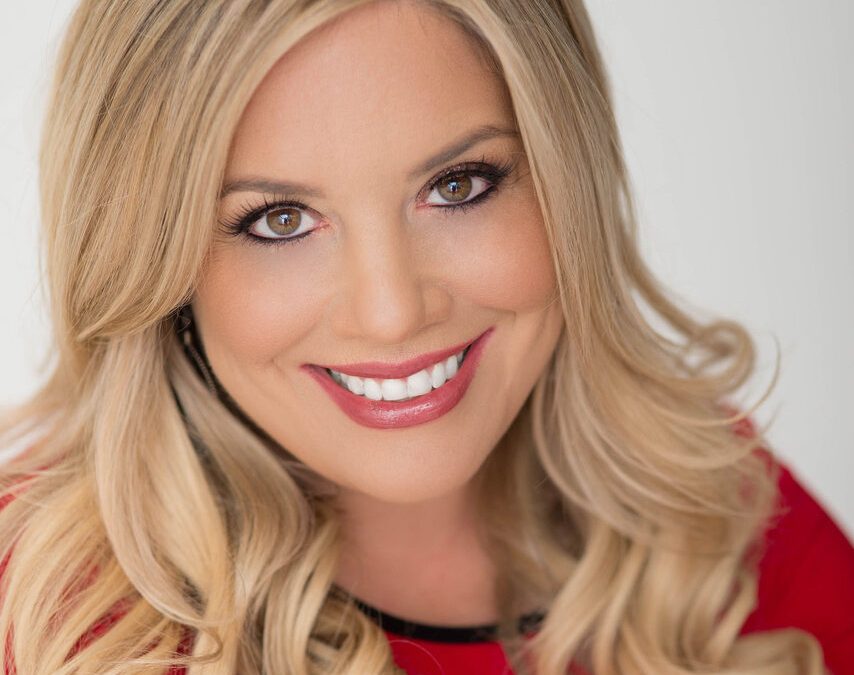 Jodi Meltzer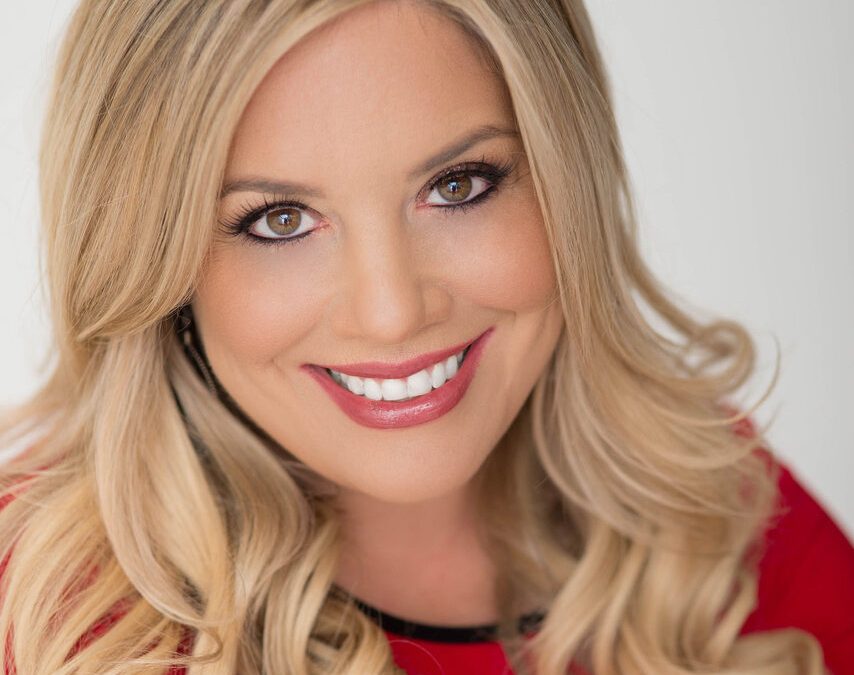 Jodi Meltzer
Jodi Meltzer joined CCG with more than 20 years of professional experience in strategic enterprise communications, patient advocacy, content marketing, media relations, and research promotion. She has a rare blend of experience both as an award-winning health reporter and as a brand builder for major corporations and nonprofits, including the American Cancer Society, American Heart Association, and National Ovarian Cancer Coalition. In the nonprofit sector, Ms. Meltzer's work focused on building and executing multidimensional internal and external communications plans and programs, creating and maintaining partnerships with stakeholders, and research promotion and engagement with funded scientists. Prior to her nonprofit work, Ms. Meltzer was an anchor/reporter for an ABC affiliate, where she earned numerous New England region awards for excellence in health reporting.
During her 6-year tenure with CCG, Jodi has managed numerous rare disease projects, delivering measurable outcomes to achieve public policy, business, and reputational goals. She has also taken the lead on many social media and internal communications projects, creating distinctive, research-driven deliverables that ignite passion and response.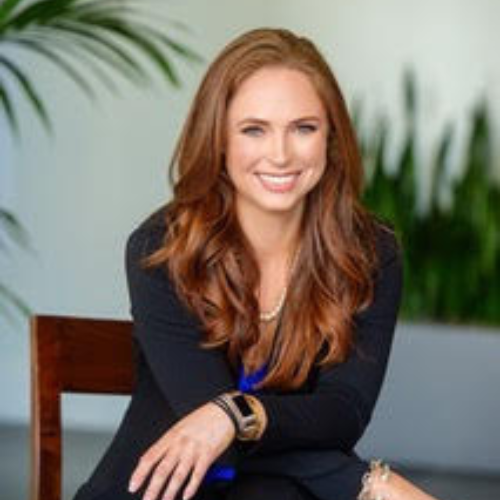 Kelley Rooney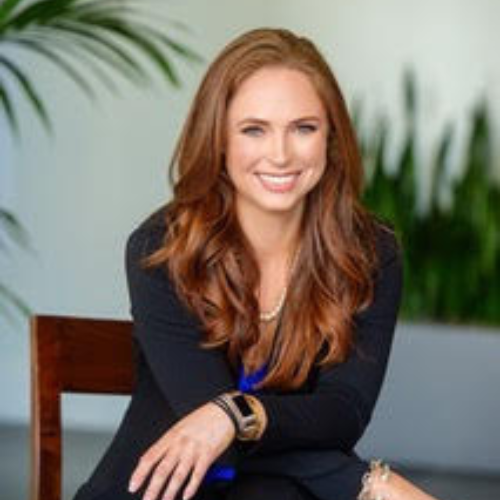 Kelley Rooney
Kelley offers our clients in-depth, multifaceted knowledge gained from extensive experience working in the biopharmaceutical space on federal and state grassroots and grasstops patient advocacy, policy issues, and more. Her considerable federal experience, combined with her work with government affairs teams for many large trade associations, has enabled her to successfully coordinate fly-in Congressional meetings, letter writing, and digital communications campaigns focused at priority staffers and Congressional members.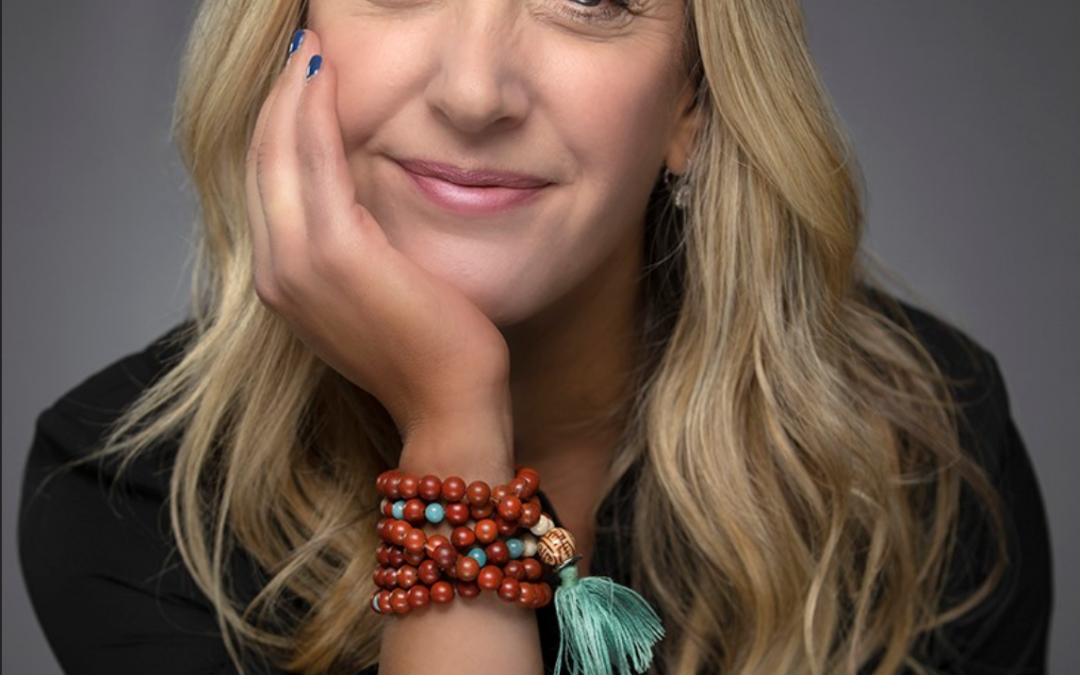 Rachael Schwartz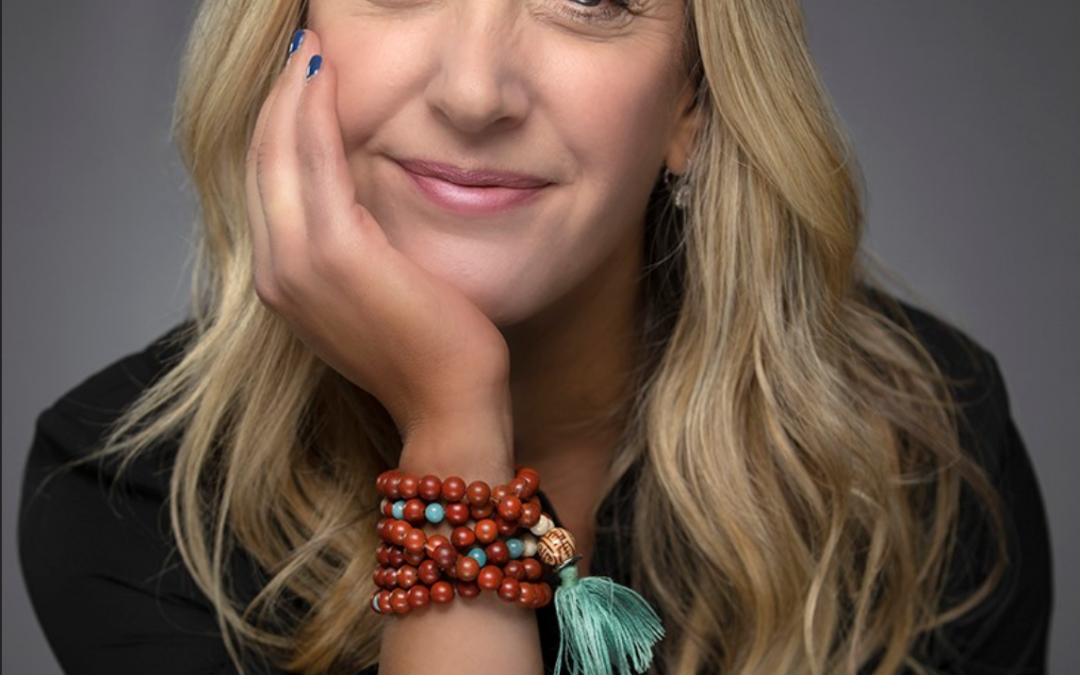 Rachael Schwartz
Healthcare Communications Specialist
Rachael Schwartz has spent 25 years dedicated to healthcare communications, with extensive experience working with global biopharmaceutical companies.
Over the last decade, Rachael has been immersed within long-term roles at leading pharmaceutical companies where she has seamlessly partnered as a communications leader. She truly understands the unique needs of her clients and internal stakeholders while providing strategic communications counsel and support. Prior to her in-house experience, Rachael worked with leading public relations firms focused solely on healthcare.
The most poignant moment in Rachael's career came in 2014 when, as an integral part of "Team Sarah," Rachael was awarded PR Week's "Best Public Affairs Campaign" and honorable mention for "PR Campaign of the Year". The high-profile national campaign successfully changed federal policy that discriminated against children under 12 in the allocation of adult lungs. The efforts were focused on Sarah Murnaghan, a critically ill young girl treated at Children's Hospital of Philadelphia (CHOP), who suffered from end-stage cystic fibrosis and needed a lung transplant to save her life.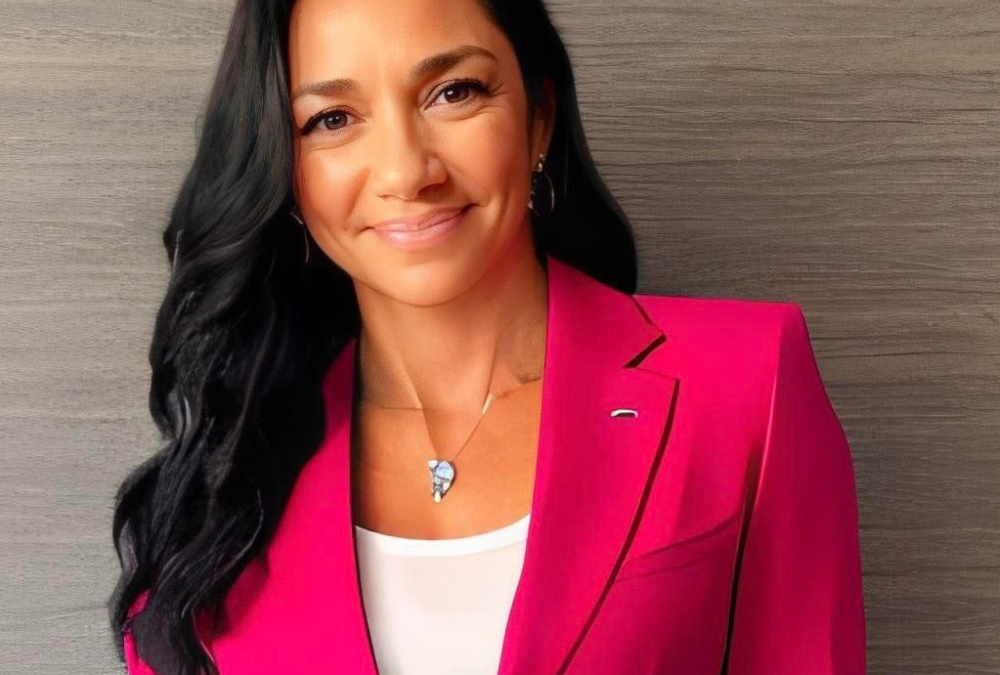 Elaine Sachette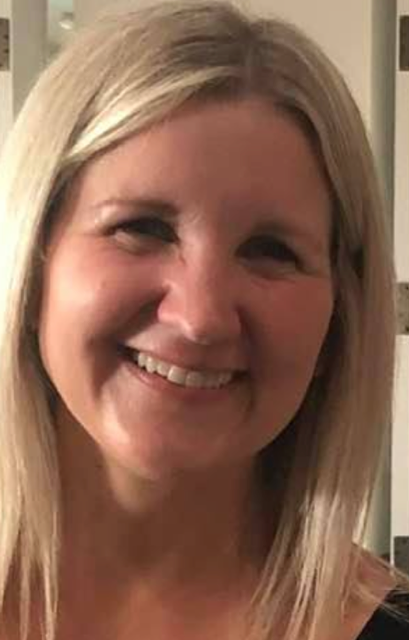 Jennifer Wilson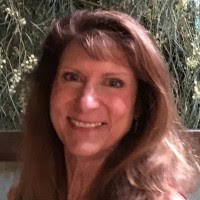 Elizabeth Stoltz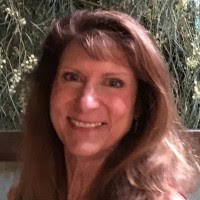 Elizabeth Stoltz
Patient Advocacy
Elizabeth is a dynamic, highly accomplished Patient Advocacy professional with a passion for changing the lives of patients through access to high quality healthcare and medication therapy. She is experienced in building and developing partnerships with external stakeholders, including state and national patient advocacy groups, professional organizations / trade groups, and Key Opinion Leaders.
Elizabeth excels at fostering collaboration to ensure internal and external alignment with market access teams, marketing, medical affairs, clinical development, product medical strategy, health economics outcomes research, managed care scientific liaisons, and external stakeholders. She has expertise in issues involving public payers, including Medicaid, State Department of Health, and State Departments of Mental Health, State / County Correctional systems
Elizabeth's therapeutic expertise includes rare disease, hemophilia, bleeding disorders, primary immune disorders, and mental health.
Sandra Vassos, MPA
Sandra Vassos, MPA
Sandra has over 20 years' experience with professional medical societies and patient organizations specializing in oncology and rare disease. She understands the importance of bringing together all stakeholders to facilitate innovative solutions that improve patient care and outcomes. Sandra is recognized for award-winning awareness campaigns and her work on projects such as the Institute for Clinical Immuno-Oncology. Sandra has served in leadership roles with Association of Community Cancer Centers, MJH Life Sciences (CURE, Targeted Oncology), American Urological Association, and is a founding board member of the GI Cancers Alliance. Her consultative experience includes projects in head and neck cancer, lung cancer, and hematology.