About Us
Building Relationships — Executing Collaborations
More than two decades ago, Kathi Cullari founded CCG on the commitment of a single client who recognized her superior skills at building relationships, forging strategies, and bringing to life partnerships that prompt priority audiences to listen, consider, and enact positive change.
CCG has long since skyrocketed to the global stage, with senior consultants currently serving a diverse roster of select clients that have one thing in common: a need for comprehensive, world-class stakeholder alignment and engagement services.
Even while experiencing exponential growth, CCG has maintained the boutique qualities that our clients love and have come to expect from us — a personal touch, a customized approach, and unparalleled results from our team, all of whom are senior level and passionate about the work we do.
"What differentiates us in the marketplace? Our people are resilient, our network is agile, and our relationships are deep."
Kathi Cullari, Founder & CEO
Every CCG team member is senior-level and able to serve our clients at the highest level, tactically and strategically. Our diverse professional backgrounds, coupled with our integrated team approach and creative, "can-do" attitudes, ensure we can can meet our clients' needs and exceed their expectations.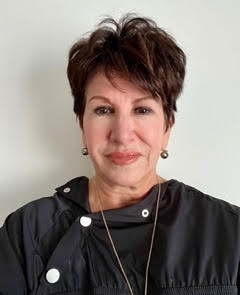 Kathi Cullari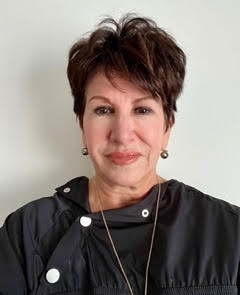 Kathi Cullari
Founder & CEO
Following two decades of government, trade association, and private-sector experience, Kathi founded CCG in 1997 with the mission of better unifying and representing the patient voice to policymakers, media, and other key audiences. She quickly cemented a robust...
read more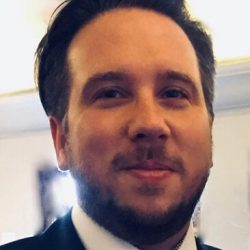 Steve McCormick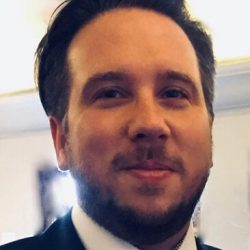 Steve McCormick
As an award-winning broadcast journalist and news producer, Steve McCormick has over 25 years of experience. After almost 20 years with BBC News, Steve joins CCG as a successful media strategist with a proven track record of devising and delivering engaging and...
read more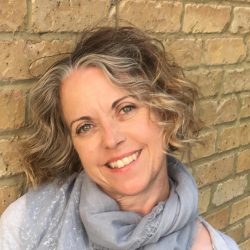 Jennifer Garratt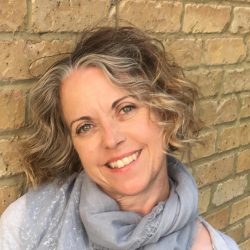 Jennifer Garratt
Jennifer has worked in healthcare communications for over 20 years. She has worked across global, pan-European and UK accounts in a wide range of therapeutic areas. Jennifer has created many corporate and internal programs for a range of pharmaceutical and biotech...
read more

Nick James

Nick James
Nick has worked extensively in providing multi-country media and public relations consulting services in ethical and consumer healthcare. He has nearly 20 years of experience and business contacts in advocacy, journalist, and high-level media, across several...
read more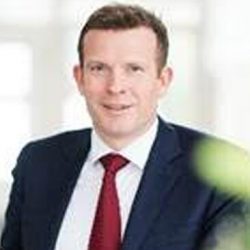 Tom Parker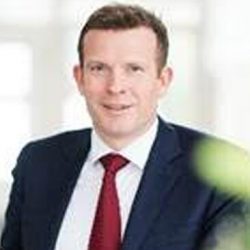 Tom Parker
Tom brings over 20 years of experience to CCG with extensive knowledge of European public policy and the wider corporate affairs environment, having spent considerable time building relationships across business and political communities across Europe and around the...
read more
Strategists & Subject Matter Experts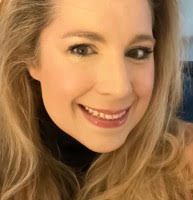 Elizabeth Bates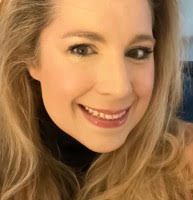 Elizabeth Bates
Clinical Trials and Facilitation
Elizabeth is an industry veteran that brings over 20 years of dynamic cross functional leadership and advocacy development to our clients. Her market access and advocacy background has been vetted by a career built within some of the top pharmaceutical and...
read more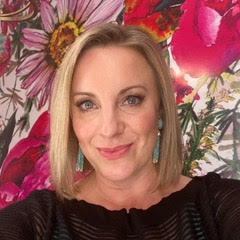 Laura Dimmitt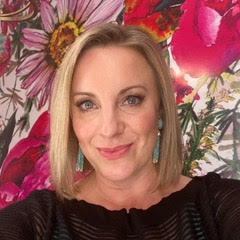 Laura Dimmitt
Laura is a highly experienced patient advocacy professional with a specialized background in oncology that encompasses solid tumors, breast, esophageal, liver, lung, lymphoma, melanoma, neuroendocrine tumors, pancreatic, pediatric, uveal melanoma,...
read more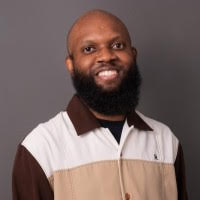 Stephen Graves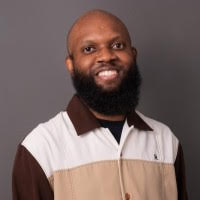 Stephen Graves
Inclusion, Diversity & Equity Expert
As a talented and versatile professional, Stephen demonstrates an unwavering commitment to serve others while possessing the attributes of a transformative leader. Stephen has added value and return on investment through his work in Inclusion, Diversity, Equity &...
read more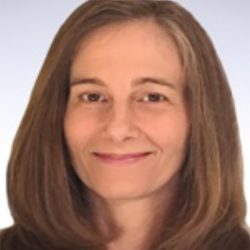 Susan Manns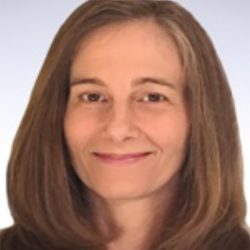 Susan Manns
Health Policy
Susan Manns provides CCG's clients with Health Care Policy Strategy. She researches and analyzes policy issues and then provides clients with strategic recommendations and valuable resources to manage and advance their health care priorities. Susan has spent over 25...
read more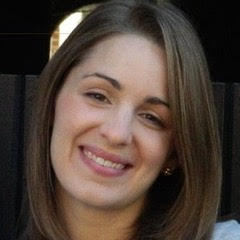 Catie de Montille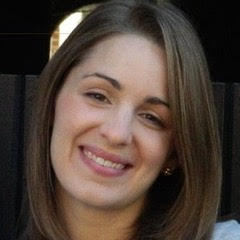 Catie de Montille
Catie has more than a decade of experience in designing, directing, and implementing integrated marketing and communications strategies for a range of corporate, foundation, government, and non-profit organizations. Prior to CCG, Catie was the Director of...
read more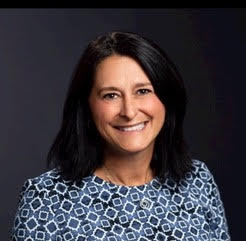 Valerie Nahay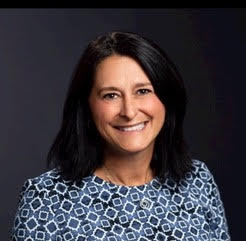 Valerie Nahay
Over the last 20 years, Valerie has worked with biotechnology & pharmaceutical companies to create strategic marketing plans and build commercial infrastructure to launch new products, including those for rare diseases, into underdeveloped markets. Her...
read more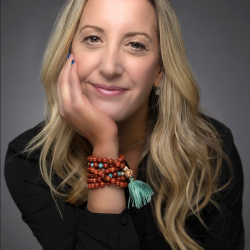 Rachael Schwartz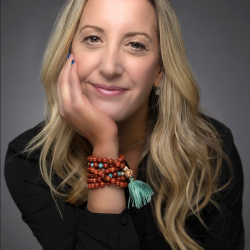 Rachael Schwartz
Healthcare Communications Specialist
Rachael Schwartz has spent 25 years dedicated to healthcare communications, with extensive experience working with global biopharmaceutical companies. Over the last decade, Rachael has been immersed within long-term roles at leading pharmaceutical companies where she...
read more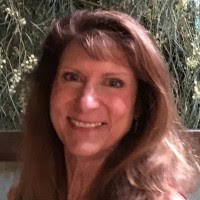 Elizabeth Stoltz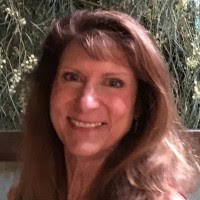 Elizabeth Stoltz
Patient Advocacy
Elizabeth is a dynamic, highly accomplished Patient Advocacy professional with a passion for changing the lives of patients through access to high quality healthcare and medication therapy. She is experienced in building and developing partnerships with...
read more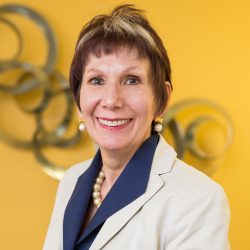 Dyan Alexander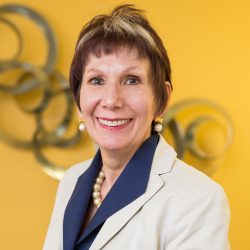 Dyan Alexander
Dyan delivers deep strategic expertise and skilled tactical execution to CCG clients with public affairs priorities. Her 30 years of experience in communications, public policy, legislative and advocacy includes serving as Executive Director for Women In Government...
read more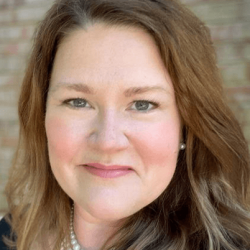 Sarah Jarrett Balog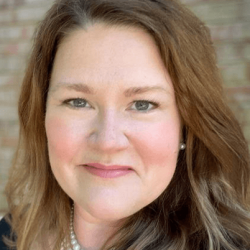 Sarah Jarrett Balog
Sarah is a thoughtful and strategic government relations and patient advocacy practitioner with almost two decades of experience, including six years as a legislative aide on Capitol Hill, two years as a Congressional district director, and over a decade as a health...
read more
Samantha Darwak
Samantha Darwak
Samantha Darwak joins Cullari Communications Global as (Director of Stakeholder and Media Relations) working to support CCG's state and federal alliance strategy in the Southeast. Darwak brings with her both international and state-based experience working with...
read more
Stephanie Darwak
Stephanie Darwak
Stephanie helps CCG's clients to achieve their objectives in state and federal health policy through comprehensive stakeholder engagement strategies that include coordinated advocacy and media approaches. With over 20 years of experience in ally development and...
read more
Alix Floyd
Alix Floyd
Alix drives stakeholder engagement and improves corporate positioning through partnership development, issues and crisis management, and strategic corporate communications. Her 12+ years of experience includes patient advocacy and engagement at Alexion Pharmaceuticals...
read more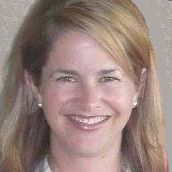 Allison Griffin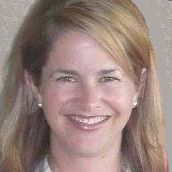 Allison Griffin
Allison works with pharmaceutical and biotech companies, healthcare providers, and healthcare advocacy organizations to impact legislative and regulatory issues at the state and federal levels through fully integrated public affairs campaigns. She previously managed...
read more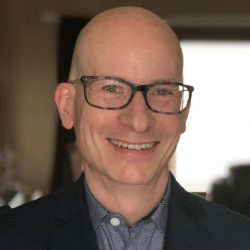 Chris Lato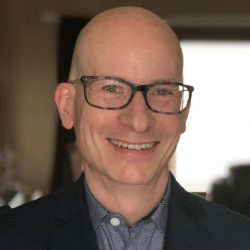 Chris Lato
A strategic communications professional with more than 25 years of experience, Chris's specialties include public/media relations, grassroots and stakeholder engagement, event organization, and marketing campaigns. Chris' experience includes working as Director of...
read more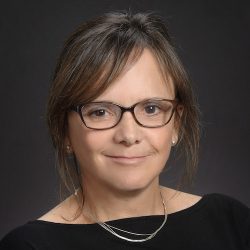 Silvina Martinez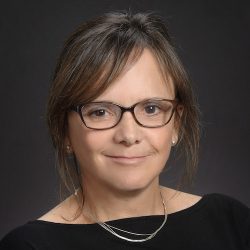 Silvina Martinez
Silvina seeks to build sustainable partnerships with advocacy and community-based organizations, business groups, elected officials and the media. Through long-established relationships in diverse communities throughout California and across the United States, Silvina...
read more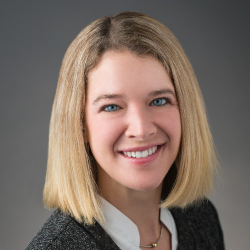 Emily McClure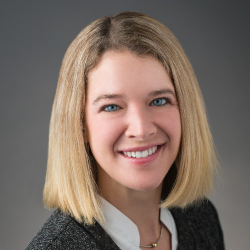 Emily McClure
Emily is a lobbyist, community leader and attorney with experience representing physicians, pharmaceutical companies, and patient advocacy organizations in the statehouse, grassroots movements, and the courthouse. Emily has teamed with policymakers and stakeholders to...
read more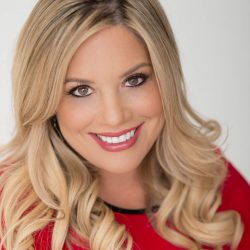 Jodi Meltzer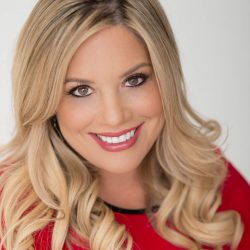 Jodi Meltzer
Jodi Meltzer joined CCG with more than 20 years of professional experience in strategic enterprise communications, patient advocacy, content marketing, media relations, and research promotion. She has a rare blend of experience both as an award-winning health reporter...
read more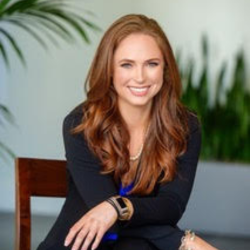 Kelley Rooney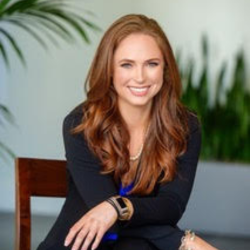 Kelley Rooney
Kelley offers our clients in-depth, multifaceted knowledge gained from extensive experience working in the biopharmaceutical space on federal and state grassroots and grasstops patient advocacy, policy issues, and more. Her considerable federal experience, combined...
read more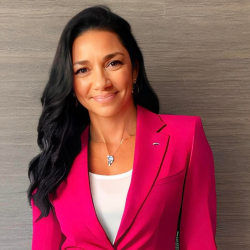 Elaine Sachette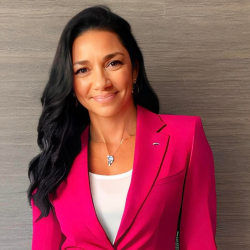 Elaine Sachette
Elaine supports CCG clients on the management and execution of events and trainings, as well as issue-driven research and stakeholder recruitment. Elaine excels at detail-oriented project management and the seamless execution of programs.
read more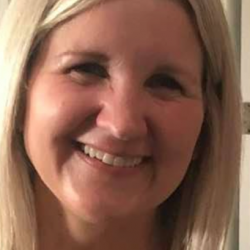 Jennifer Wilson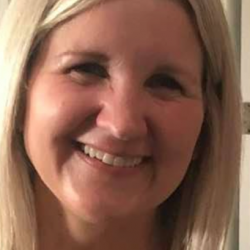 Jennifer Wilson
Wilson
Jennifer has nearly 20 years of expertise as a public affairs and advocacy professional. She combines her health policy background with skillful relationship building to accomplish her clients' goals of improving health care access at both the state and federal levels.
read more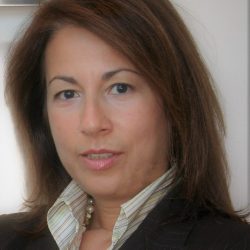 Sandra Vassos, MPA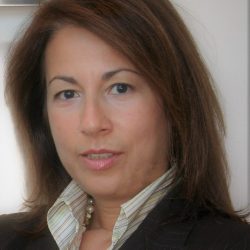 Sandra Vassos, MPA
Sandra has over 20 years' experience with professional medical societies and patient organizations specializing in oncology and rare disease. She understands the importance of bringing together all stakeholders to facilitate innovative solutions that improve patient...
read more
Our Reach
Headquarted in Hershey, Pennsylvania, CCG is anchored and engaged in projects with our clients around the world.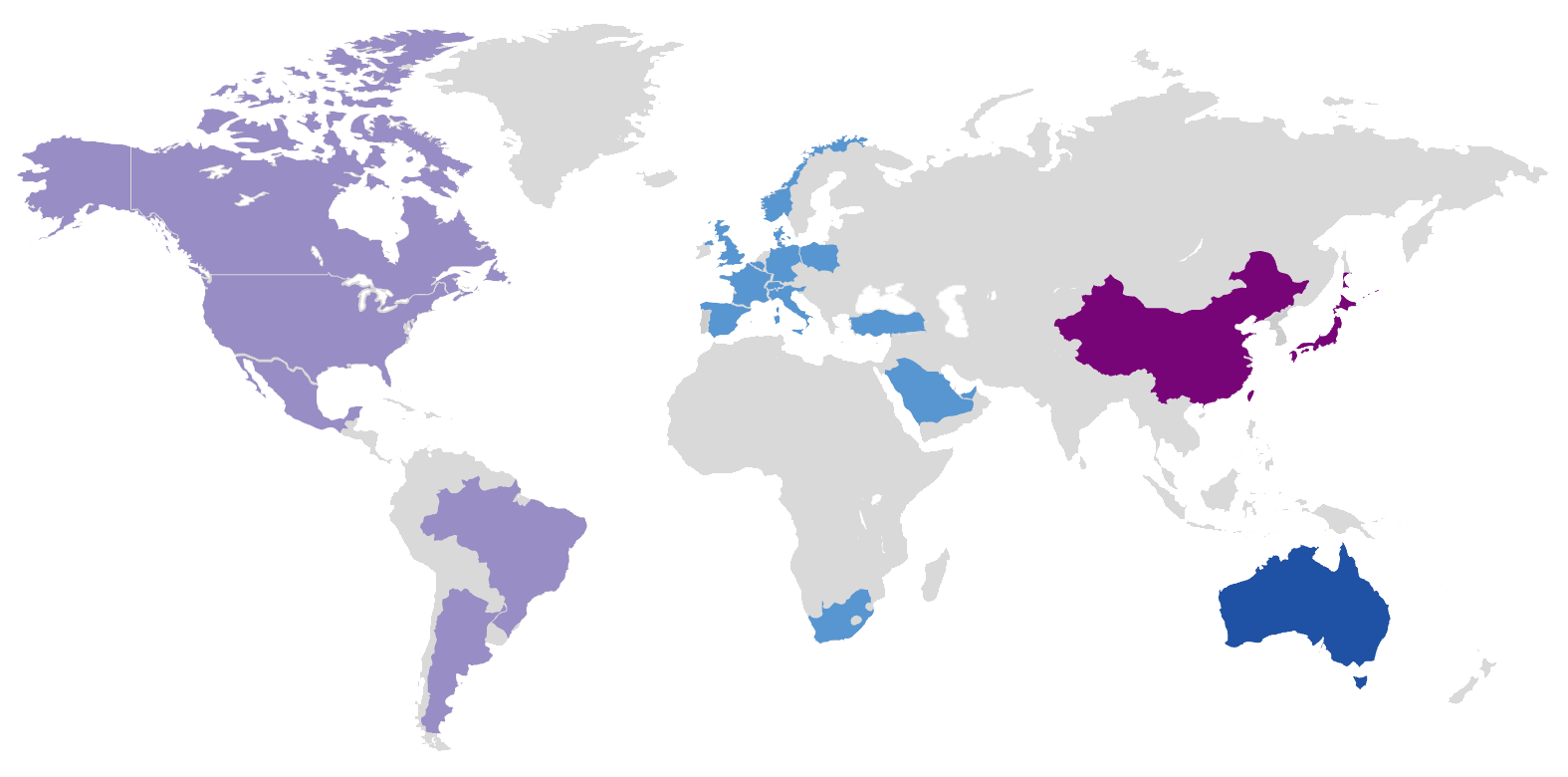 "I don't think in my history in the Assembly, I have ever had a bill that garnered as much support as this bill."

Corporate
Advocacy Function Building
Executive Engagement
Insight Gathering
Advisory Boards
Listening Sessions, Panels, Audits
Social Media Monitoring
Stakeholder Mapping
Environmental / Landscape Assessments
Stakeholder Engagement
Consensus Building
Mobilized Change Campaigns
Legislative & Policy Advocacy
Traditional and Social Paid Media
Traditional and Social Media
Comprehensive Media Relations Services
Complete Suite of Digital Tools (see list)
CCG has deep ties to specialized areas in the healthcare space, and is ready to provide the needed insight and expertise for your specific needs.
Biopharmaceutical Industry
CCG has 22 years of experience representing clients in the biopharmaceutical industry. This is a highly specialized area of CCG focus — we understand the industry's issues, lingo, and unique needs and challenges. In particular, CCG is a leader in helping companies to optimize their patient advocacy functions and strategically plan and tactically execute on comprehensive stakeholder engagement with a vast universe of external individuals and organizations.
Oncology
A SPECIALIZED CCG FOCUS
As oncology product development accelerates at an unprecedented pace, complex challenges around patient-provider engagement — as well as reimbursement and access barriers — are rapidly and permanently changing the landscape and rules of engagement.
Safely, affordably, and effectively delivering truly innovative treatments to patients requires dynamic integration of the patient voice across the continuum of product development and delivery.
In response, CCG's Precision Oncology Advocacy Team provides our oncology-focused clients with current, expert and customized consultation to develop and implement innovative strategies that create meaningful outcomes.
Our Precision Oncology Advocacy Team members are senior-level oncology strategists with a minimum of 15 years of experience in their respective fields, including stakeholder relations, communications, psychosocial oncology, advocacy engagement, government relations, healthcare, non-profit management, marketing, public relations and social media communications.
CCG's Precision Oncology Advocacy Team ensures world-class, high-integrity advocacy relations that unite the patient voice with your business goals.
Precision Oncology Advocacy utilizes an integrated approach to create transformational advocacy strategies through:
Customized strategic solutions that foster goal alignment internally across the business
Design of innovative advocacy relations infrastructure and standard operating procedure (SOP) optimization
Efficient and effective utilization of resources (fiscal, personnel and other assets)
Targeted external stakeholder engagement and environmental shaping
State and federal policy shaping and support
Internal advocacy relations management
Elevation of the Advocacy Relations function across the business — integrating the patient voice into pre-launch, launch and post-launch market strategy
Impact Measurement and internal communications — Identifying meaningful metrics and positioning value across the business
Rare Disease
The rare disease space is unique, and patient and caregiver involvement and input are necessary to achieving higher drug development success rates, new therapeutic options, and improved health outcomes. In spite of this, addressing the tremendous unmet need in rare disease remains compounded by a continued lack of multi-stakeholder coordination, alignment, and collaboration.
CCG is perfectly positioned to be your firm of choice for developing stronger partnerships between industry and nonprofit patient advocacy groups; between regulators, payers, and drug developers; and between patients, families, and caregivers. Working with our specialized R.A.R.E (Ready, Aligned, Responsive, and Educated) Engagement team, you will immediately benefit from our 20-plus years of hands-on experience.
CCG's R.A.R.E. Patient Engagement Team will support your development and implementation of a comprehensive rare disease advocacy strategy that serves as a connection point between the patient community and the company; raises awareness of a disorder and possible therapies; facilitates a free flow of information; helps to discover and address patients' unmet needs, and creates an environment receptive to innovative solutions to improving health outcomes.
Our insights separate us — and our clients — in the highly sensitive and specialized rare disease space:
Orphan drugs face many market access hurdles due to their small target patient populations. Access to patient data and recruitment for clinical trials is a challenge and, at times, results in a lack of safety and efficacy data
Real-world perspectives can significantly enhance the value story of any innovative drug.
The brand experience isn't limited to the treatment; it includes the client's interactions with the patient and caregiver community as a whole.
Building and, more importantly, sustaining trusted relationships with key stakeholders across the rare disease ecosystem is critical from the earliest stages of drug development.
Clinical Trial Services
THE MESSENGER MATTERS. Patients are more likely to consider clinical trial enrollment when they receive
the information from sources they know and trust. Yet, research shows the most effective messengers
– healthcare providers and advocates – are not routinely sharing clinical trial opportunities as treatment
options with eligible patients and their caregivers.
CLOSING THE DISCONNECT. Cullari Communications Global (CCG) established CT Connect to ensure the most
trusted messengers are delivering your clinical trial information to patients and caregivers in the communities
you need to reach. CT Connect augments and complements the traditional CRO approach to create a powerful
new pathway to support your clinical trial recruitment and diversity goals.
CREATING CONTINUITY. We move companies away from transactional clinical trial engagement to forge
stronger and more consistent connections with community partners and other healthcare ecosystem
stakeholders. CT Connect's efficient interaction model leads to partners who fully engage and patients who
stay on the path toward enrollment and retention.
CCG'S UNIQUE COMMUNITY REACH AND IMPACT. For nearly 25 years, CCG has been a proven partner to the
biopharmaceutical industry in successfully cultivating relationships with patient and provider communities and
the advocacy groups representing them. Our partnerships, across the US and around the globe, create positive
and lasting change for patients, providers, families, and communities. CCG works to address persistent health
disparities and ensure all patient communities have information about, a voice in, and sustainable access to
clinical research as a care option.